Top trends in garage door design – Insights from specialists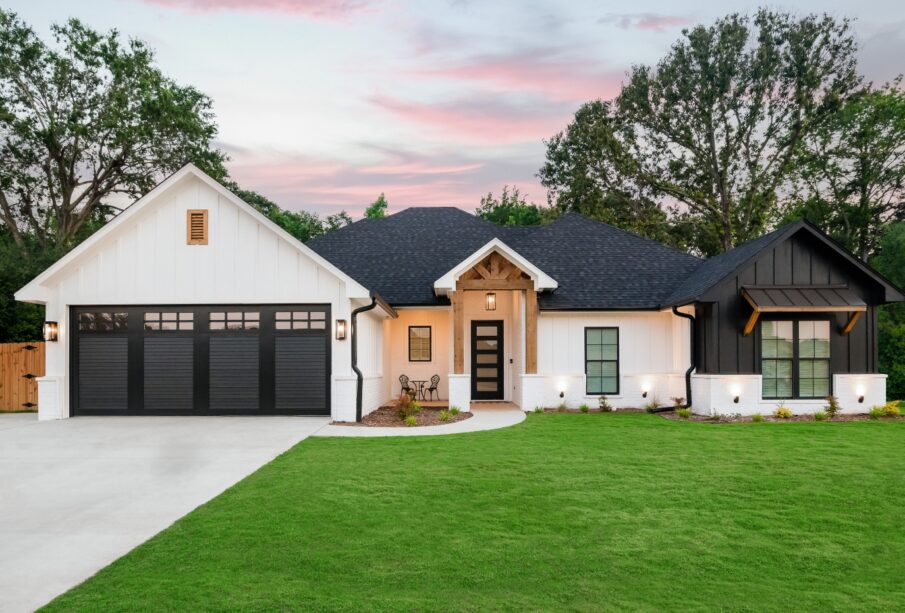 As a focal point of your home's exterior, it's important to have stylish, functional doors that reflect your aesthetic tastes and lifestyle needs. Garage door specialists recommend keeping up with the latest design and technology trends to get the most value from your investment.
The standout trend is increasing size, especially taller and wider doors that span more of the garage opening. These expansive doors allow accommodating larger modern vehicles with ample overhead clearance. They also facilitate moving bulky items in and out of the garage. Many oversized door models incorporate larger windows or full glass panels. It allows more natural sunlight to filter into dim garages while also providing curbside visibility. For a light and airy garage interior, specialists recommend opting for doors with windows covering at least 25-30% of the door surface.
Mixed materials and textures
Plain steel doors are falling out of favor as homeowners seek more distinctive styles. Mixed materials provide appealing visual texture and depth. For example, doors may combine materials like steel, aluminum, fiberglass, vinyl, and glass in creative ways. Using different finishes and wood grain effects on various door sections adds further interest. Doors with embossed wood grain steel and decorative windows emulate the look of classic wood carriage doors. Combining modern and traditional elements creates a stylishly eclectic blend suited for diverse home architectures. The mix of materials and finishes adds character often lacking in generic doors.
Natural wood doors
Speaking of real wood, natural solid wood doors are rising in popularity as well. Wood's rich grain provides unmatched beauty and style that manufactured materials struggle to replicate. Popular species like cedar, hemlock, oak, and fir offer unique grains and textures. Custom wood doors give properties a refined, upscale look. Wood also allows the creation of doors in styles like swinging barn or crossbuck doors impossible with metal. Design flexibility allows for custom doors sized and styled for your exact home.
Warmer paint and stain colors
An eye-catching alternative to basic whites and tans is to paint your walls in vibrant colors such as emerald green, navy blue, and brick red. These bold hues coordinate beautifully with colorful home exteriors and landscaping. Warm metallic finishes like bronze and copper have also gained ground for a touch of glamour. Rich wood stains in mahogany, espresso, and rustic gray help doors blend with stone and brick facades. Choosing colors adjacent to the color wheel like vibrant yellow doors on a charcoal gray house ensures colors complement rather than compete.
Creative window designs
Strategic window placement lends style while allowing daylight inside. Designers get creative with arched windows, sunburst designs, and multiple window panes for added flair. Transom windows running horizontally above standard vertical windows enhance visual interest through unique shapes. Decorative window frames and grids break up large glass segments into defined sections. Windows nearing the top of doors keep your garage visible from the street for added safety. Let natural light brighten your garage interior and highlight the doors' architectural details.
Sophisticated hardware
Detail-oriented homeowners pay close attention to door hardware for an overall cohesive aesthetic. Satin nickel, oil-rubbed bronze, and matte black finishes modernize traditional brushed steel hardware. Wrought iron fixtures and vintage hardware designs provide artisanal appeal. A coordinated exterior features matching hardware finishes on entry doors, exterior lighting, and garage doors company burlington.