Organizing Cleaning Supplies for Maximum Efficiency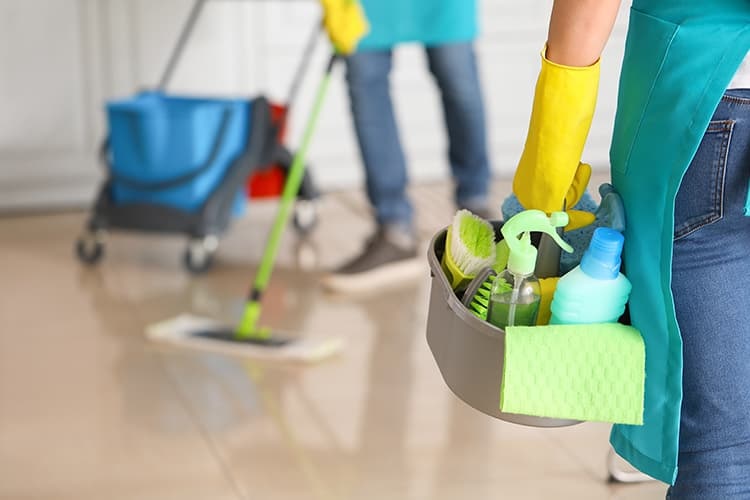 Keeping your cleaning supplies organized is essential for maintaining a clean and efficient home. When you have a designated space for your cleaning tools and products, you can easily find what you need, saving time and effort. Here are some tips on how to organize your cleaning supplies for maximum efficiency:
1. Declutter and Assess
The first step in organizing your cleaning supplies is to declutter and assess what you have. Go through all your cleaning products and tools and discard any expired or empty bottles. Keep only the items you regularly use and that are in good condition.
2. Designate a Cleaning Area
Choose a specific area in your home to store your cleaning supplies. It could be a cabinet, a closet, or even a dedicated cleaning cart. Having a designated area will help you keep everything in one place and easily accessible.
3. Categorize Your Supplies
Group similar cleaning supplies together to make them easier to find. Create categories such as glass cleaners, surface disinfectants, bathroom cleaners, etc. This way, you will know exactly where to look when you need a specific product.
4. Use Storage Containers
Invest in storage containers to keep your cleaning supplies organized. Use clear containers so you can easily see what is inside. Keep smaller items like sponges, scrub brushes, and gloves in separate containers to avoid clutter.
5. Label Everything
Labeling your cleaning supplies and containers will help you find what you need quickly. Use labels or sticky notes to indicate the contents of each container. This will save you from rummaging through different bottles to find the right product.
6. Utilize Wall Space
If you have limited storage space, consider utilizing your wall space. Install hooks or hanging racks to hang brooms, mops, and dusters. This will free up floor space and keep your tools easily accessible.
7. Keep Safety in Mind
When organizing cleaning supplies, it's important to keep safety in mind. Store hazardous chemicals in a locked cabinet or out of reach of children and pets. Keep a first aid kit nearby in case of any accidents.
8. Regularly Review and Restock
Regularly review your cleaning supplies to ensure you have everything you need. Make a list of items that need to be restocked and replace them as necessary. This will prevent any last-minute runs to the store when you run out of a crucial cleaning product.
By following these tips, you can create an organized and efficient system for your cleaning supplies. Having everything in its place will save you time and make your cleaning routine much more manageable.